The true cost of learning to drive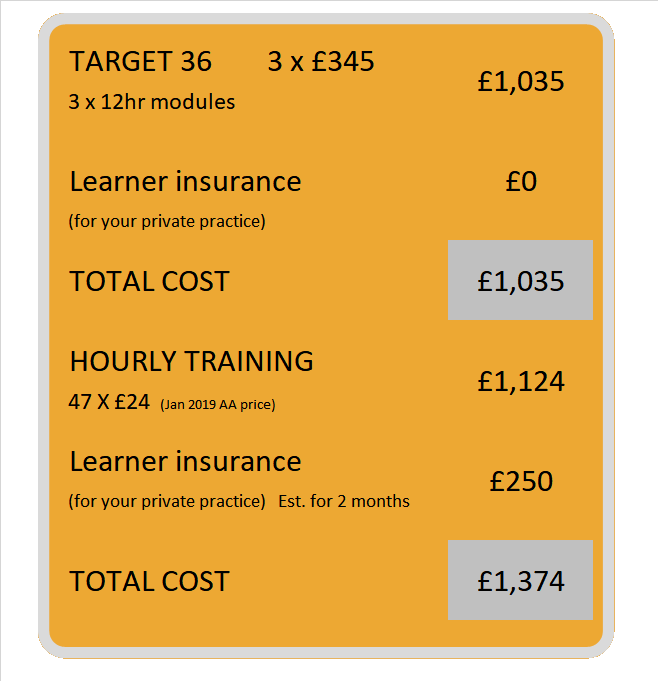 In this image, you can see the cost of learning to drive laid out for you. The cost of lessons is based on the Jan2019 AA price for manual lessons in the Google result above that's £24ph, (a more realistic current price would be £28ph). A lot of online sources quote 47 hours of lessons and 22 hours of practice as above), but we target less from the outset with our Target 36 course supported by our comprehensive online system
We would never try to tell you it is going to be cheap to learn to drive. We don't mislead you with silly price deals with lots of terms and conditions attached
Our pricing is strategy is simple. A half-price assessment or 1st lesson at the start. No committment for further lessons required. Then a discount on block booking payments in advance of 10hrs or over. That's it, simple and easy to understand, but look at the fixed costs, licence test etc.
When you look at the initial costs, these will set you up for around 50 years of driving, thats just over £22 per year, less than a 1 hour driving lesson. Unfortunately these are up-front costs, so don't go rushing off to set-up an annual direct debit
Compare that to your 1st years insurance for your car, that will be around £150+ a month, every month, reducing in the 2nd year if your no claims bonus kicks in. You pay the money, but don't want to claim, so that money is gone, forever
... and the cost of not learning to drive properly...
No-one wants to think of this, but........ what if all goes wrong?
You pass your test, even you're not quite sure how you managed it on the few lessons you had. You put your savings into a car, but have to get a small loan to get THAT car, the one you really want. Now you find it costs £1500 to insure it, and the only way you can afford that is to take the monthly payment option, around £165 a month let's say
Then the unthinkable happens. It could be taking a bend too fast, misjudging a gap in traffic or any number of other things. Worse still, it turns out there was something wrong with your car you hadn't noticed, so the insurance won't pay out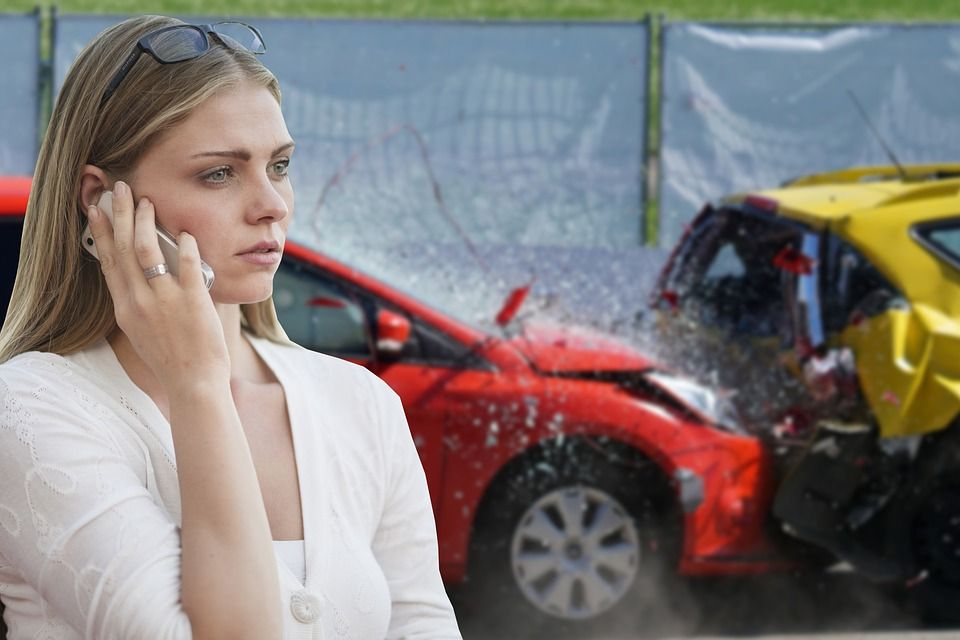 Hopefully you come through it unscathed, but then the financial implications kick in. The car still has to be paid off if you borrowed money to buy it
It doesn't end there. Insurance companies are not credit brokers. You realise that your monthly agreement isn't with your insurance company, they were paid the full year's premium by the company that supplied your credit, (usually a sister company) so you now have to complete the payments on that credit agreement, paying for the insurance that didn't pay out on the car you no longer have
So your cheaper lessons that you didn't have many of, have not served you very well at all have they? It would appear that you have robbed Peter to pay Paul so to speak (explanation here if you need it)
Invest in yourself and your driver training. and be the best you can be. It will serve you well in the long run