Our Driving School Shop
Welcome to our shop. In response to valuable customer feedback, we have streamlined our general product lines and reduced our online processing facility to make your purchase experience as clean and simple as possible (much as we teach our learners to drive). So hopefully you will see what you want to buy, and be able to complete the process via PAYPAL in much the same way as when we buy things on ebay or Amazon (You don't even need a PAYPAL account, you can make a secure payment using your debit/credit card)
Our standard lesson rate is £24,00p per hour, however we will always continue to offer bespoke training packages, a detailed quote is always available and can be requested by any of the usual contact methods. So if you want something that you don't see detailed below, please get in touch and we will work with you to come up with a training package and a price that fits your requirements.
So here is our options button, if you want to pay for a few hours or a theory or practical test fee. (As the test fees are 'no profit' there is a small surcharge (£1.50p or £3.00p) to cover the paypal processing fees.) If you pay the test fees to us by cash or cheque, these fees are not applied. All other paypal fees are absorbed by us.
Thank-you
Without doubt, our most popular entry level offer. Well why wouldn't you take advantage of a half price offer, that you can use as a try before you buy, and as a deposit when you choose to continue. What's not to like ??
Some people prefer to book lessons as they go, so here is where you can buy 1 to 5hrs at a time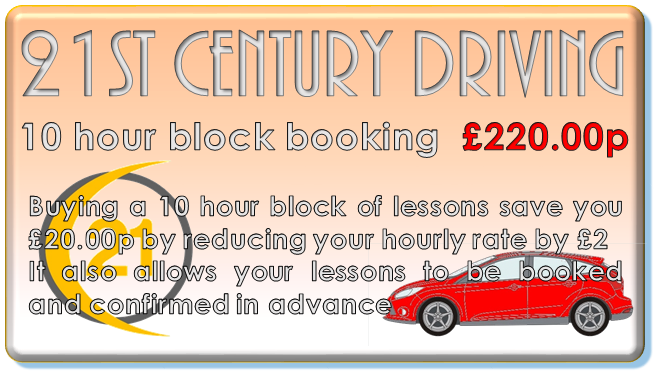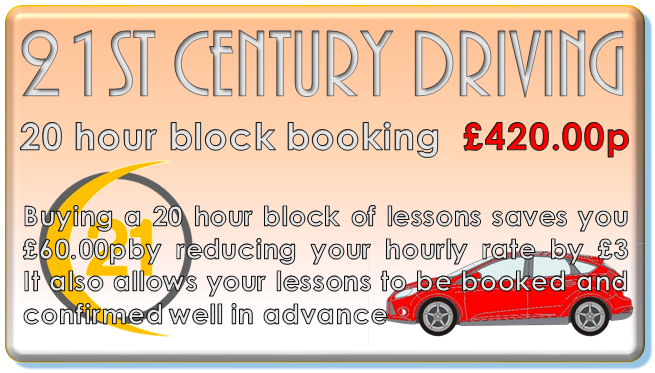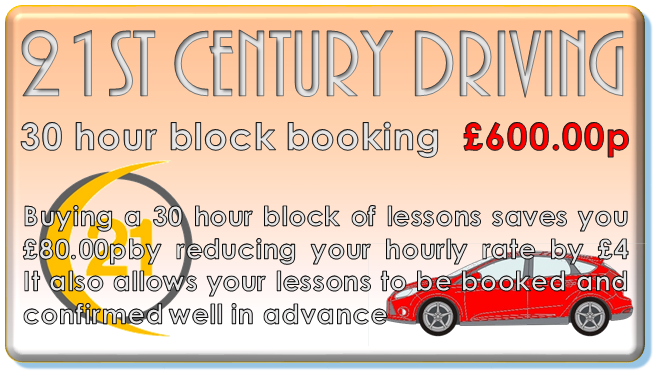 Block bookings save hassle for everyone, and avoids needless extra financial transactions, thats why it usually gains a reward, so here are ours
To make a block booking, contact us for our bank details and you can make a direct payment, this is to keep the charges down and the discounts up (You can also pay in the car by cash or cheque)
All of our learners have one of these as part of their training course, but if you just want us to have a look at your driving and give you a test report, this is for you. Highly experienced and qualified to deliver mock tests, you will receive a thorough debrief after your mock test to help you prepare for the real one
And for when you pass, the post test training course includes all the current pass plus modules and some very useful extras