Are you looking to change driving school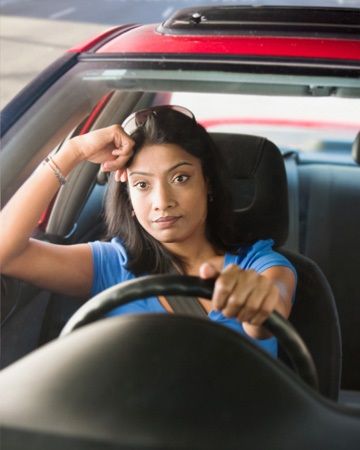 Frustrated with your driving lessons?
Getting nowhere with your driver training? Spending a fortune with little improvement?
Are you finding that seemingly great value start-up deal you fell for is not delivering the quality of driving lessons you need to progress
Sometimes we need to question whether we are getting the best value for our money that's available. Whether that be Gas/Electric, Internet Services, or more importantly to a learner, Driving Lessons. Why should you choose us to be your training provider? 2hrs for £30 should be enough to help you decide
With over 18 years, and most importantly the last 18 years, in the driver training industry, we have adapted and developed our training methods and programmes to keep up with the changes
The explosive growth of the internet, the devices we can access it on and the advent of satellite mapping technology mean, with the right help, we can shave hours off the normal training programme. Our scratch learners averaged 36hrs or under last year
So how does this help you?
Well everyone is concerned about the cost of their driving lessons, and most people, possibly even you, are attracted by the low price offers and headline lesson rate
Headline Pricing (driving lesson rate per hour) is normally the main factor in everyone's mind, but think a little more deeply than that. What might seem better value initially can soon become more expensive if more and more are needed
Are you satisfied with what you are getting for that price, and more importantly, how effective is the training. There are lessons out there being advertised for what is less than a gallon of fuel + 1hr minimum wage. Any experienced professional instructor with experience and a proven track record will not be providing lessons at those prices, so questions have to be asked :-
Are you lessons conducted in a safe and hygenic environment??
Is your instructor fully qualified ??
Is your instructor punctual and professional ??
Is this their full time profession, or a "pocket money" side venture ??
Does your instructor have years of professional experience ??
Do you and your instructor work well together ??
Are your lessons arranged to suit you, or your instructor ??
Does your instructor deliver structured lessons in a format you find clear and easy to understand ??
Are you able to "practice" what you have learned with modern training resources ??
Can you prepare for your next lesson using the same facilities ??
Do you have access to several FREE theory training resources ?? (Value up to £50.00p)
Do you feel that your instructor varies his methods and technique as you driving improves ??
Do you get the opportunity to discuss you lesson and receive feedback at the end of each session ??
Is your instructor a committed professional who takes his responsibility for your training seriously ??
As your test date gets closer, are you confident about your preparation ??
Good customer service is your right. Are you getting what you are paying for ??
Do you have a structured training programme ?
Our pupils can answer YES to ALL of the questions. If your answer is no to one or more, the cost to your driving could be much more than a pound or two per hour difference in the lesson rate. So if you want to know more make an enquiry, and give a serious boost to your driver training. Our 2 for £30 offer is a no lose deal for you. You will receive a realistic appraisal of you skills and abilities, and our best estimate of how many more hours you will need to become test standard.
We are confident that we can show you more in these 2 hours than what you will learn with the 5hrs for £50 offers
Now that is a deal you cannot refuse, a 2hr driving assessment/lesson, a realistic assessment of your ability to learn to drive, or a test readiness forecast, all for £30.00p. Just click the image below and let paypal do the rest