LESSONS SUSPENDED DUE TO LOCKDOWN - CLICK ON THE BUTTON FOR MORE DETAILS
Welcome to 21st Century Driving - your automatic choice
Welcome to 21st Century Driving, and as our name suggests, we are the refreshing, modern and progressive driving school you have been looking for. If you're after an hour a week so that your driver training takes what seems like forever, you're in the wrong place
Our ethos, is to train each individual, to the best of their ability, as soon as possible, in the least number of hours, which, by definition means, for the least amount of money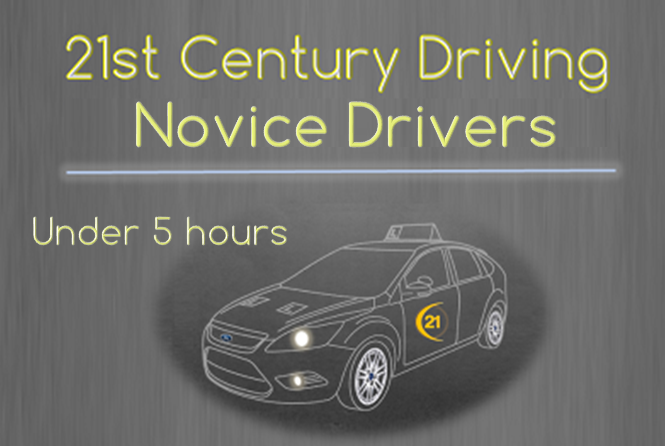 If you are an absolute beginner, and show an aptitude for learning, we would normally recommend our 36 hour training programme.
This driver training course is designed to take you to test readiness in 36 hours of driving lessons, over 3 modules. Committing to this course can reduce your hourly lesson rate by up to £2 ph depending on how you choose to pay
You are looking at potential savings in excess of £300.00p or more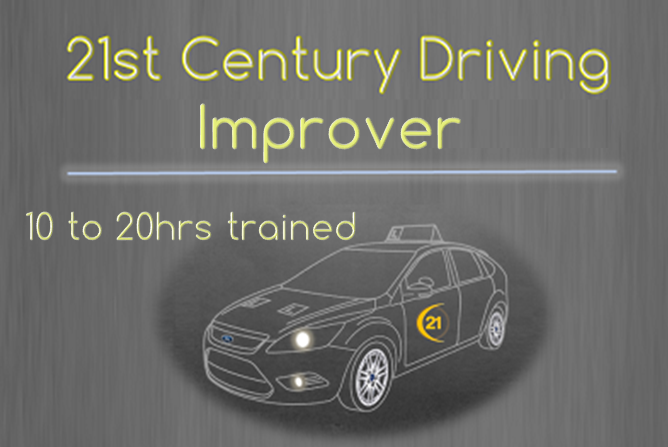 If you are part trained, then your assessment will have set the level that your training to date has achieved
You may or may not be pleased to hear what we have to say about your driving, but you can rest assured that it will be an impartial, accurate and honest appraisal by a qualified qcf assessor / mock test examiner, with the highest instructor grading
Now you know that we are serious about your driving, can you say the same? Now is the time to be realistic. Are you looking for your licence, or just a few lessons?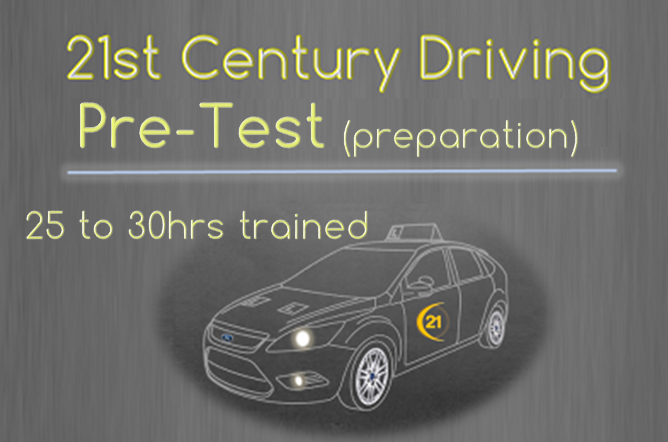 If your training is already at this level, we would look to put you onto a test preparation course
Practice to date skills, Test preparation, What-If planning, Advanced anticipation, Mock Test, Remedial mock test correctional section, Local junction knowledge and techniques to keep you relaxed on test day
It has to be stressed at this point that being ready for the driving test is a pre-requisite for use of the car on the day. If, in our opinion either the examiner, the general public, or the car would be put at any risk, then the test appointment would be re-arranged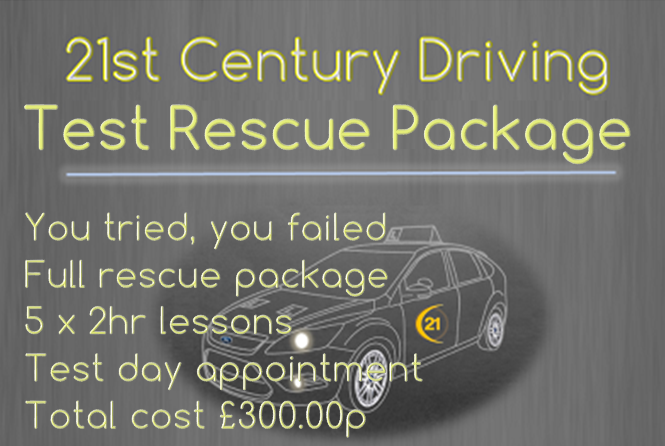 No-one wants to be in this position. You have taken one, or more, driving tests and you have yet to succeed. You're not sure what is wrong, and worse still, how to put it right
Well one thing is for sure, keep doing the same thing and you're likely to keep getting the same result. This is why we have our test rescue package available Cost £345.00p inc 5 x 2hr remedial lessons + 1 x 2hr test day appointment. It could be just what you need (does not include DVSA test fee)
So how do you get started?
What we offer is a minimal cost, non committal 2 hour assessment lesson for just £30.00p so you can see how we do things, You can find out about us, and we can assess you
If you like what you see, as most people do, then you can start with us on any of our offers currently running. The assessment is a free standing driving lesson which does not affect your entitlement to any of our start up driving lesson offers
You have already saved £30.00p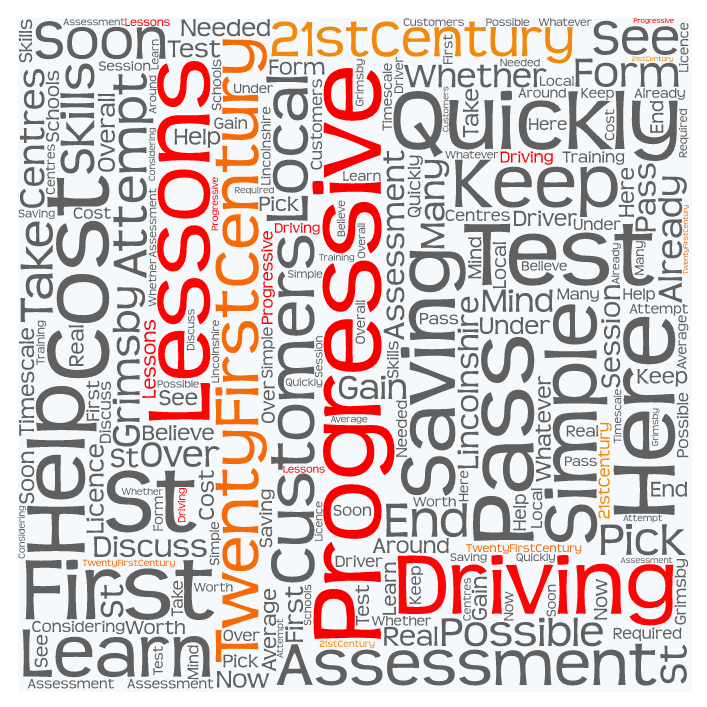 What happens after the assessment?
So you've had your assessment, and now you want more. Well done !! You've now joined the 98% of our clients who sign up for training after taking the assessment
So what happens now ? Well that will all depend on your status.
If you are an absolute beginner, we would normally recommend our 36 hour training programme. This driver training course is designed to take you to test readiness in 36 hours of driving lessons, over 3 modules. Committing to this course can reduce your module costs by up to £2 per hour per module (excl weekends) saving you £72 on top of the reduced hours saving
If you've had a few lessons but not got very far, or have had a break in your lessons, the assessment would have given us both the chance to check out your skills, and how much has been retained. It's worth pointing out that we see this all the time and are very experienced in bringing you back to your previous level very quickly
If you are part trained, then your assessment will have set the level that your training to date has achieved. You may or may not be pleased to hear what we have to say about your driving, but you can rest assured that it will be an impartial, accurate and honest appraisal by a qualified qcf assessor / mock test examiner, with the highest instructor grading
Here at 21st Century Driving, we like to help our customers learn to drive as quickly as they are able, and to pass their driving test at the first attempt, and as soon as possible
At the end of that first session, we can discuss, how many driving lessons will be needed to pass your driving test and gain your driving licence. In 2017/18, our 36hr training programme pupils took on average 35 hours of training to test with two-thirds of them passing first time
Driving lessons should be geared to suit the customer, not the instructor, so if you are spending time on your lessons looking at books and pre-printed diagrams, you may be on the receiving end of a tired and lazy training programme
A well structured, dynamic lesson should develop around it's topics to meet the capabilities displayed by the learner during each lesson, recapping where necessary, and pushing on when circumstances permit. Too many driving instructors "only do 1 hour lessons". or hide behind the old fashioned concept that it takes 47 hours of lessons and 20 hours of practice to be ready for the driving test, and arrange training programmes to this timescale suit themselves rather than the needs of their customers
You may be tempted by driving schools advertising silly prices to get you hooked, but these are a false economy. If you take 13+ hours longer to train, you will end up paying more in the long run. Becoming a motorist is expensive enough without paying a premium for your driving lessons. You might wonder how motivated the instructor is when earning less than half his normal rate because of a "snare" offer
Consider taking a longer view on your driving lessons and their overall cost. £££ per hour against total cost of gaining your driving licence. 6 hours for £50 sounds great as a stand alone deal, but how much does the rest of your training cost. The "loss leader " is usually recovered somewhere along the line with increased lesson pricing or over-complicated terms and conditions
That is why we stick to our principles of providing quality driving lessons at a reasonable price throughout the training programme, and use the minimum number of hours to get you to your goal
We offer our half price assessment/1st lesson - 2 hours for £30 to get you started and then all our lessons are competitively priced (further details on our shop page)