Latest News
Unfortunately it's that time again. Prices are set to rise from 01/01/2018 to reflect the increased costs of keeping ours a premium service. The rise equates to £1 an hour for payments received after this date and will be applied across the board
The most noticeable rise will be on the assessment lesson which had been held at £20 for the last 11 years. It will still be 2 hours for the price of 1, but as the standard hourly rate is now £25 ph the assessment will also be £25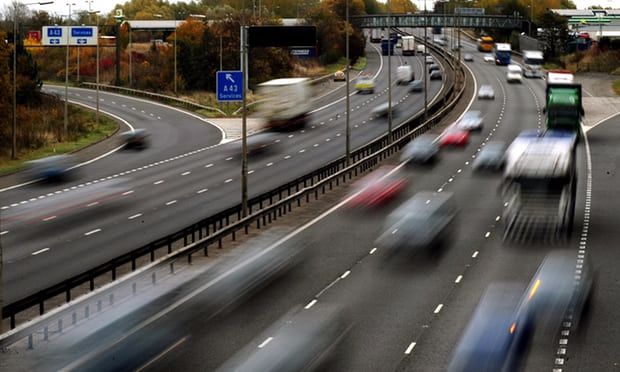 Learners on Motorways
Well it's finally happened. Learners will be allowed to take lessons on the motorway network from next year. This comes as no great surprise to us as we reported on this last year
There are restrictions. Motorway driving by learner drivers will only be permitted if they are in a training car fitted with dual controls, and supervised by a qualified driving instructors, so no quick trips up the M180 with Mum, Dad or Uncle Bob
You can read further details on the BBC website http://www.bbc.co.uk/news/uk-40905632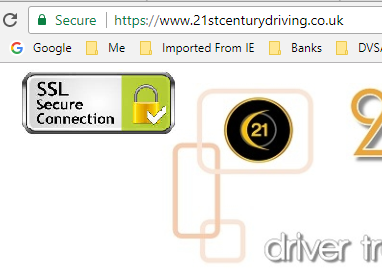 Our website goes secure, for your safety
After a lot of work and preparation in the background, we are proud to announce our new SSL website
SSL is the industry standard security protocol that keeps all the information exchanged by your browser and our server private
Websites with this feature display a green padlock to the left of the address bar, so if you don't see one when you're browsing, your private information could be compromised
As far as we can tell, we are the only local driving school to take this kind of security, so we keep you safe online as well as on the road
BBC2 last night - The Dawn of the Driverless car. Great programme for describing how it will all work, while inadvertently pointing out why it can't work by 2021
Best point was when they described how the non driver will have to supervise the system and be ready to take over at a moments notice. It would seem that to have a driverless car the non driver will need the Ninja like responses of a driving instructor, always watchful, always alert, always in control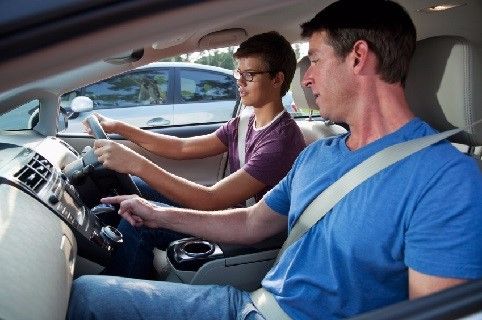 Car Insurance Fronting - Buyer beware !!
Fronting is where an older more experienced driver agrees to be named as the main driver on an insurance policy for a new driver, normally to bring the cost down
Fronting IS ILLEGAL and can result in an invalid insurance policy, loss of cover and a criminal record
For more details visit the RAC website by clicking on this link
We have a major ongoing redesign and update happening on our training website at the moment. This site is offered to our learners free of charge as part of their training programme
Historically, this has enabled us to cut their training by as much as 10hrs of driving lessons by enabling them to research and recap various driving topics and prepare for their driving test in the Grimsby area
You can take a preview here http://www.stevethompson-adi.info
Learners to be allowed on Motorways...
...we're ready to deliver
On the 30th December 2016 the BBC reported on proposals for "competent learner drivers" to be allowed onto motorways for lessons with an ADI in a dual controlled vehicle
The industry has been campaigning for this for a long time, and now, it seem it is to be allowed at some time during 2017
At 21st Century Driving, we welcome this change. We have always ensured our learners are trained on high speed dual carriageways, but this proposed change will mean we can extend these sessions onto the motorway network
The change will also mean that driving in a different town like Scunthorpe or Doncaster will be brough within the range of our extended lessons allowing our trainees to be given even broader experience during their training programmes should they wish
We will have a variety of products available in time for these changes when they are implemented

You can add you voice to the debate by clicking on this link